europan 9, tjörn sverige
:::Concurso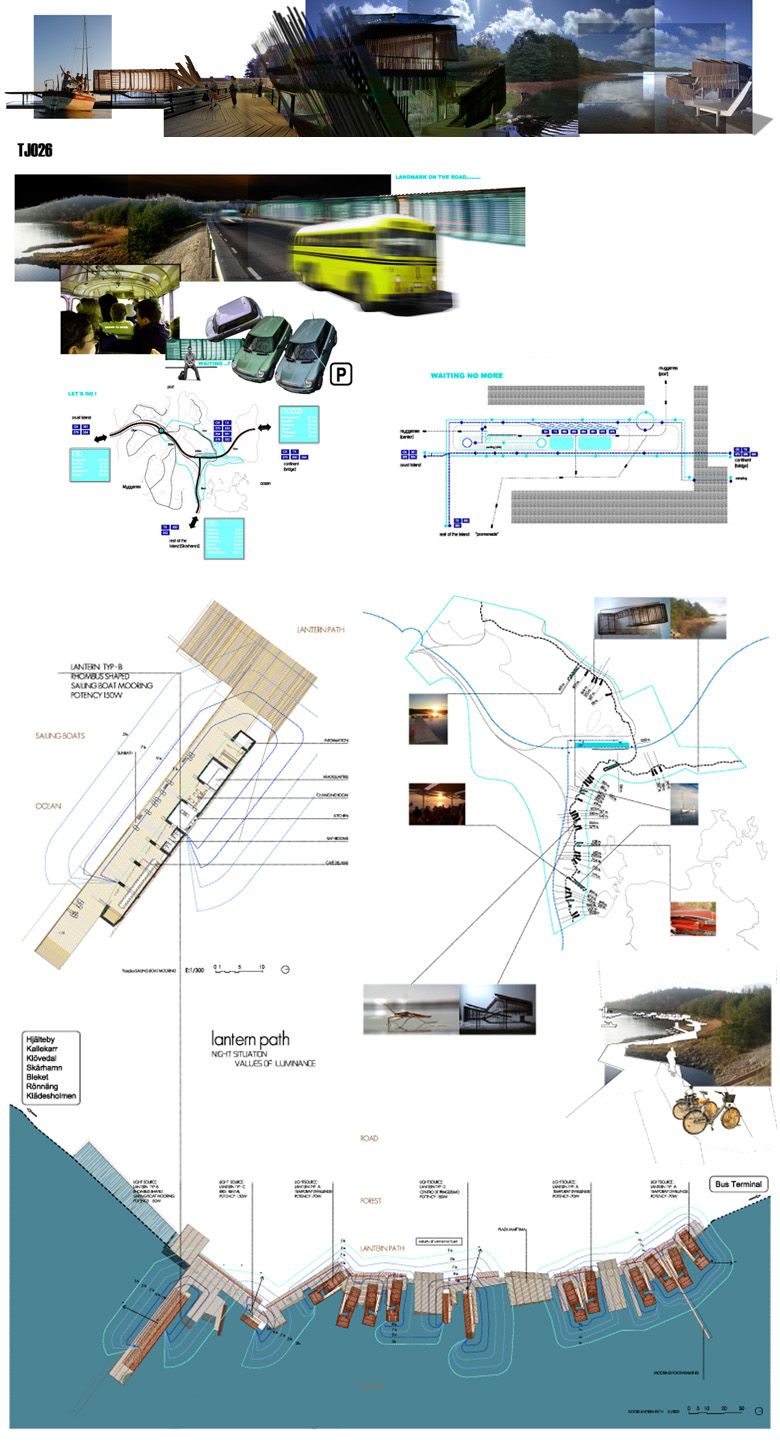 The sight
The issue of this proyect is inspired by the power of the ocean to come up with a new human intervention in an act of "land-art". The proposal is understood as a structure of lattices and filters witch are regulating different perceptions and scales of intimacy. Followed by the idea to interpret the new created objects not just as containers for a certain use of living and service facilities – NO – it also is the new source to enlighten the nature in a respectful way to achieve a charming character for the area of muggenäs.
The philosophie of the Light….
…not from the lamp to its appearance, using the traditional elements from the catalogue, but from the appearance, considering the visual perception to a concept of light…and then finally from the physics and light tecnics to the final product or lightsystem …that was our way to approach to the problem…
The solution…
Is an hybrid system in between light and shapes. In our project the light is not only the atmospherically aspect but also the volumetric character defining the different usages also as light and life sources for the area. The Bus terminal even achieves to be a new landmark for the island.
Housing :
Using the rough natural character of this area to develop habitable space, where interact the melody of the surrounding and the therapeutic power of the water. To create an attractive way of extensive tourism. To achieve an intimate but exterior space we chose a curled form - involving a water segment transforming it into a private sauna or bath.